DIVINE PYRAMID FACELIFT is the ultimate facial rejuvenation treatment, offering a comprehensive toolkit for effective facial rejuvenation that can be personalized to your needs.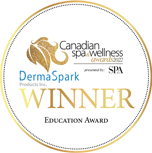 DermaSpark has won the Canadian Spa & Wellness Education Award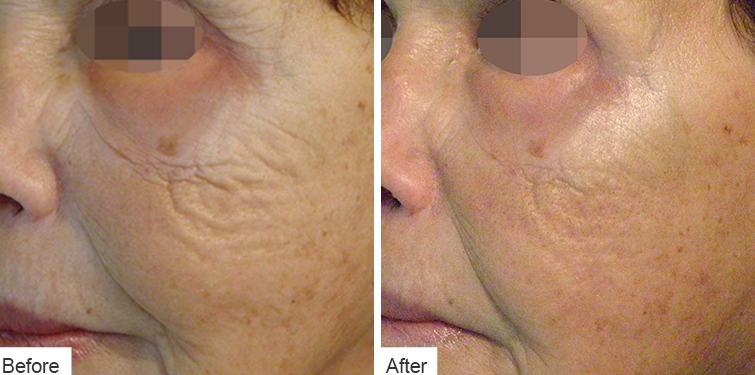 Wrinkle Reduction - VoluDerm RF Microneedling
After 3 treatments Skin tightening and wrinkle reduction
Courtesy of Dr. Alex Levenberg, Tel Aviv, Israel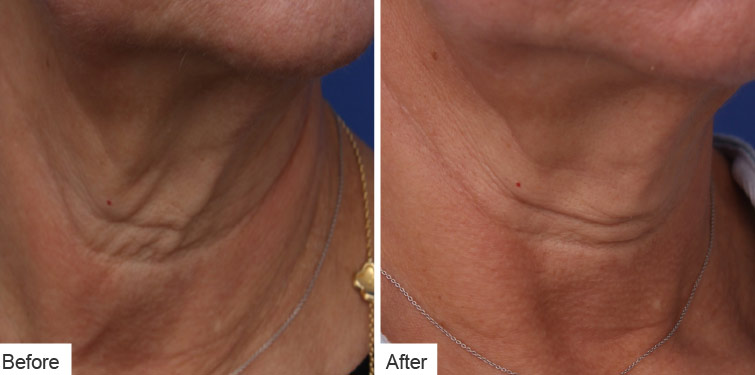 Wrinkle Reduction - Voluderm RF Microneedling
After 5 treatments Skin tightening & wrinkle reduction Improved texture, reduced number and depth of wrinkles
Courtesy of Steven D. Shaprio M.D., Palm Beach Gardens, Florida.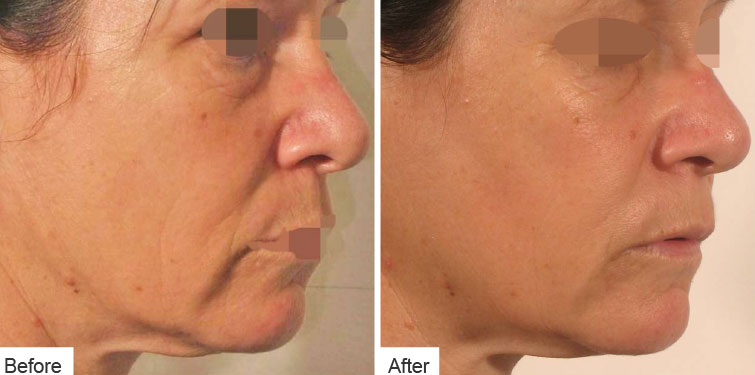 Skin Tightening - Tripollar
After 5 treatments Wrinkle reduction and skin tightening
Pollogen in-house collection, Tel Aviv, Israel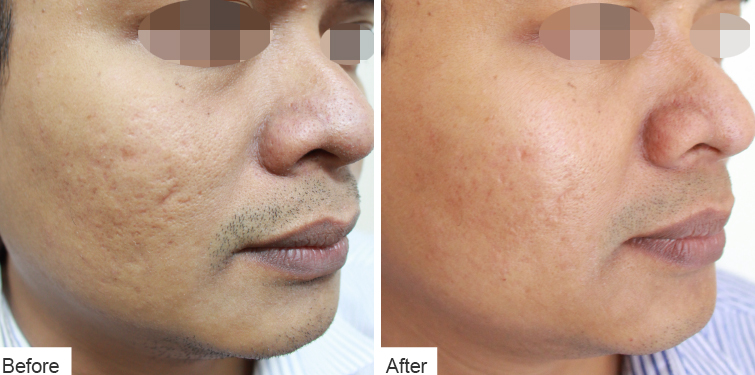 Texture Improvement - VoluDerm RF MICRONEEDELING
After 3 treatments Improved texture and appearance of acne scars
Courtesy of Jonathan Yu M.D., Manila, Philippines
DMA
TRIPOLLAR
VOLUDERM RF MICRONEEDLING
TRIFACTIONAL RF RESURFACING
DMA
DMA (Dynamic Muscle Activation) is a non-invasive skin tightening and lifting treatment which contributes to a firmer and more youthful-looking face. The deep electrical stimulation of the facial muscles enables you to achieve a beautifully-defined V-shaped silhouette, noticeable from the first treatment.
Use DMA as a stand-alone treatment, or for best clinical results combine it with TriPollar deep heating technology. The combined technologies work both internally and externally as a synergistic skin and muscle treatment which stimulates the contraction of SMAS (Superficial muscular aponeurotic system) in the face. This results in tightening of the skin and re-energising the skin's collagen.
TRIPOLLAR
VOLUDERM RF MICRONEEDLING
TRIFACTIONAL RF RESURFACING

Personalized

Clinically Proven

V-Shaped Silhouette

Visible Results

Reduces Wrinkles

Minimal Downtime

Pain Free
I find that VoluDerm RF micro-needling with its 4th generation radio frequency is a great treatment for the FACE. RFF micro-needling is fantastic for tissue tightening, volumizing, removal of dark spots on the surface of the skin and shrinkage of pore size. We pre-treat the face with TriPollar before we do the RFF micro-needling. On some patients we find that the benefits approach surgical treatment results. And the estheticians doing the treatments love it. It is simple, we've never had any complications, it only takes an hour of their time and it generates significant revenue
"Reaching superior facial rejuvenation results are of the utmost importance to me and my patients. TriPollar with DMA technologies impressed me more than any other non-invasive treatment I have seen so far. It enables me to simultaneously treat the dermis, fat and muscles. The patients I've treated reached wonderful immediate and long-lasting results and were pleasantly surprised with the pain-free, quick treatment.
Reaching superior facial rejuvenation results are of the utmost importance to me and my patients. TriPollar with DMA technologies impressed me more than any other non-invasive treatment I have seen so far. It enables me to simultaneously treat the dermis, fat and muscles. The patients I've treated reached wonderful immediate and long-lasting results and were pleasantly surprised with the pain-free, quick treatment
Grow Your Business with Divine Pyramid Facelift